Early Bird Snow Removal Special !
** YOUR FIRST PLOW IS FREE SPECIAL ** If you elect to be on our customer list and want to pay per plow for signing up early get your first snow plowing free!
**The "BE A GOOD NEIGHBOR" Special** Get a neighbor or business on your street to sign up and you BOTH GET 33% OFF!! ~ This special is good for the entire season!
At Trash Can Willys we offer custom snow packages to give you exactly what you want, when you want it. You get to specify –
At what point per storm you want us to come out (as per how many inches have fallen)
Point during the day / night to service your home or business (need to leave for work at 4am? no problem)
Any combination of our services – plowing, shoveling, ice removal, salt service, sand, sodium chloride, even ice dam removal. (We aim to please)
When and how you wish to pay and be invoiced (we believe convenience is important so you can pay by cash, check, credit card or debit card – in person or online. We can also invoice via snail mail, or email)
We have nothing but excellent reviews everywhere you look so why not call us today for a free, no obligation quote and line yourself up for good old fashioned service that you can count on!?
We Currently Have Openings For:
Snow Plowing in Londonderry NH, Snow Removal in Derry NH, Snow Removal in Manchester NH, Snow Removal in Salem NH, Snow Removal in Windham NH, Snow Removal in Hudson NH, Snow Removal in Litchfield NH, Snow Removal in Bedford NH, and Snow Removal in Merrimack NH for the 2016 season, spots will fill up fast.
Call Us Today At

603-490-2177 or Request A Quote -> HERE
Our promise to you – We pride ourselves on providing excellent service. That said, none of our contracts are binding and you can cancel at anytime if you are not 100% satisfied with our service! You will be treated like our only customer!
Local Snow Removal Around Londonderry And Manchester  For Less
If you have done business with us, you already know we are excellent at what we do and very fair in pricing. Now we are offering our customers our same expertise and level of service to keep you warm and on time! You know you can count on us to be timely, something we will bring to our residential snow plowing and commercial snow removal service. Just like our junk removal service our snow removal service will offer you our customer:
The fairest pricing you will find ANYWHERE by a reputable company; our snow shoveling and snow plowing starts off

as low as just $15!

A fast and free estimate that won't change and you don't have to even take the day off work to meet us! we will visit your property and leave your quote in your mailbox!
A courtesy call when we are on our way during waking hours so you can be prepared and move your cars to ensure a clean driveway!
A professional service that shows up on time, every time!
Happy service professionals that enjoy what they do and it shows!
A tailored snow removal plan to your liking and budget!
Both commercial and residential plowing and shoveling are available all around Londonderry and Manchester NH.
A fully insured company, we have you covered so you don't have to worry!
Back in the old days the plow guy shoveled, we like that idea… you stay nice and warm, we shovel your walkways 🙂
In addition, we offer

FREE

salt and sand on all of our customers driveways as a courtesy when its icy, we want you happy and safe!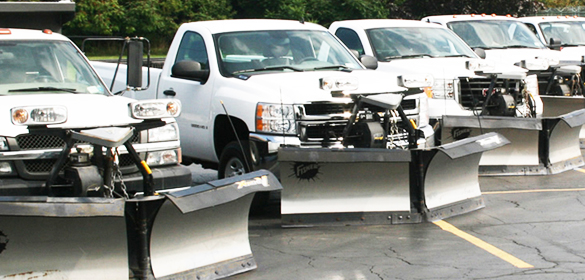 Skip ahead to our Commercial Snow Removal Service explained
About Our Residential Snow Removal Service
We are now accepting new clients in Londonderry for winter 2016 and have 40 available openings. Once they are booked we will not take on any more accounts as we do not want to be over run with business to where we cannot properly serve our customers needs. We will have 5 plows running this year, each with 10 accounts and an extra truck for when one breaks down 🙁 Our trucks are maintained perfectly, but the winter does take its toll but we are always prepared with a truck on stand-bye ensuring your snow will be removed when its supposed to be.
Upon contacting us below or calling us we will come out and estimate your property snow removal cost per plow, address any special geographic features your property has, answer any questions you may have, note your account where the bulk of the snow will be pushed through the season. Then we will return late October (or within 3 days if you sign up later than October) to stake off your property so we can keep track of where your driveway ends and grass begins to ensure your landscaping isn't disturbed.
We work with our customers. If you prefer us to wait until 4 inches have fallen we will not plow until that point. If you prefer your driveway plowed with only 2 inches we are sure to accommodate. If you desire shoveling, snow throwing, whatever you need we will make it work. We will ask what time in the morning you leave for work and have your driveway plowed by that time or whenever you desire…
Once we have your account setup we will offer our billing options. We will ask for envelopes with cash taped to doors as our preference. If cash isn't available a check is ok as well. We do ask for payment to be prepared for us each time we plow for 2 reasons.  1. We are obviously a green company and prefer to not use paper invoices and envelopes, secondly our prices are so affordable we cannot take on the added time and expense of generating invoices and emailing, etc. We ask to be paid a flat rate per service. If for some reason payment isn't able to be made we will leave a reminder for double payment upon next plowing. If that payment is not made we will give a courtesy call to determine your status as a customer and if everything is ok.
We do not require contracts, you like our service and price you keep us, if you don't we will try harder but you are not obligated to stay with us.
We look forward to providing you the absolute simplest, cheapest, and easy way to have your snow plowed for this next winter of 2016.
Please scroll to the bottom of this page and fill out the form to request an estimate for adding your home to our client base.
Business Commercial Snow Removal In New Hampshire
Our commercial snow removal service is similar to our residential service. We have 10 commercial plowing spots we will be filling. Once those spots are filled we will not be able to service any additional commercial customers until winter of 2017.
Our commercial snow removal service will, just like our residential service, be tailored to your company's preferences. If you want your lot plowed once at night and once before the business opens, with sidewalks cleared of snow and de-iced by 7am with a cleared lot we can make that happen. Whatever your needs are we will work our best to meet those needs with the most affordable answer you will find.
What you should know is our company carries an excellent reputation, known for our punctuality, professionalism, happy employees, and great pricing. We love what we do and the pride shows in our work. We look forward to meeting with you to discuss your company's snow removal needs and formulate the best game plan for you moving forward.

Winter Snow Removal Estimate Request Form
[contact-form-7 id="747″ title="Commercial Snow Removal Quote"]
Providing Snow Plowing Services To JUST the following areas:
Hudson 03051, Derry 03038, Londonderry 03053, Litchfield 03052, Windham 03038
Manchester 03101, 03102, 03103, 03104, 03105, 03106, 03107, 03108, 03109, 03111